Motivated Personal Trainers in Jeffersonville
The definition of healthy and fit vary from client to client. At Savoy Fitness, we pride ourselves on providing every client with exceptional training services personalized to your needs and can accommodate clients of all levels throughout Clarksville.
Fill out the short form on your screen to learn more today!
Your Body Is A Reflection Of Your Lifestyle
There are so many reasons why a personal trainer is essential to achieving your fitness goals, whether they be for weight loss, sports-driven, or athletic purposes. Our trainers have the knowledge, training, and years of hands-on experience to safely and effectively guide you through custom training sessions.
Working with our personal trainers you will have:
Custom workout programs
Nutrition strategies
Assisted exercise instruction
Meal prep options
Perks When You Walk Through The Door
We set ourselves apart from the competition at Savoy Fitness. We don't just offer personal trainers; we offer a personal training experience. We offer privacy, cleanliness, and quality above and beyond that which you could find elsewhere. Our dedicated and passionate trainers keep 100% of their focus on you and your goals.

Savoy Fitness can give you:
The feeling of working out in your own private gym
Exceptionally clean, hygienic, and well-maintained equipment and work spaces
The best experienced, educated, and professional training staff
Access to all machines and tools with no waiting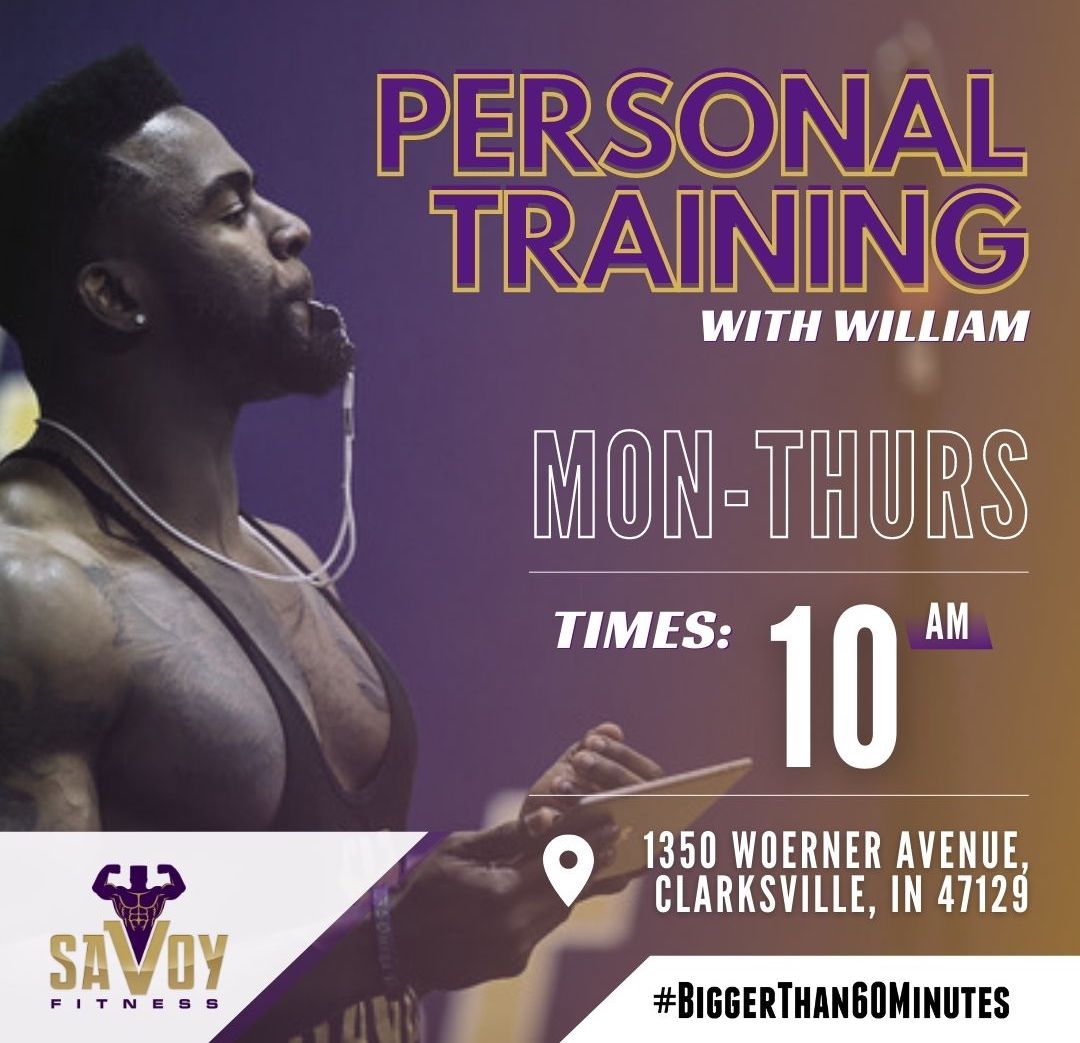 Get Started Today With Your Own Personal Trainer

From strength training and body sculpting to functional training and core conditioning, you'll move better, feel stronger, and look great! Savoy Fitness workouts in Clarksville bring the fun factor as well as the burn.
Fill out the short form on your screen to learn more today!