Take On Dynamic Workouts In Our Functional Fitness Classes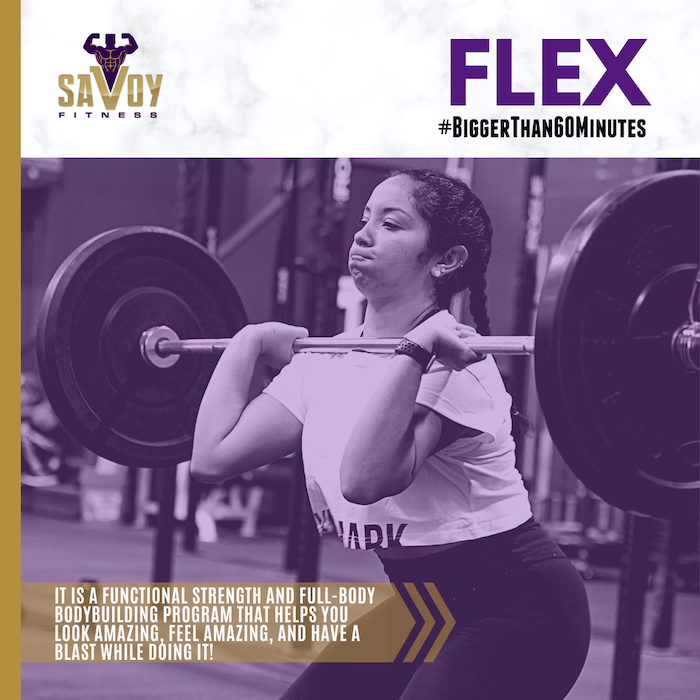 Get more from every workout and walk away feeling strengthened, centered, and more accomplished than ever before. Our Flex Functional Fitness Classes at Savoy Fitness combine functional strength, full-body bodybuilding, and a cardio program. FLEX is designed to help you LOOK amazing, FEEL amazing, and HAVE A BLAST while doing it! Each day will give athletes a well-rounded and complete experience.


FLEX! Functional Strength + Body Building + Cardio
At Savoy Fitness our FLEX program is 5 days a week and on 12-week training cycles. Each "on" day will consist of 2 assigned parts and 1 optional: A.) Functional Strength; B.) Bodybuilding and/or a cardio-based workout (We call it "Fitness").
Our "Fitness" portion of the workout looks like a traditional-looking CrossFit program but places limits on movement complexity, loading, and overall volume. These cardio-based workouts are programmed with the needs of the everyday athlete in mind and can be adjusted up or down to suit the needs of any athlete.

Join us in Clarksville and take on:
Improved muscle tone
Sustainable fat burn
Incredible mobility and flexibility
A sense of accomplishment like never before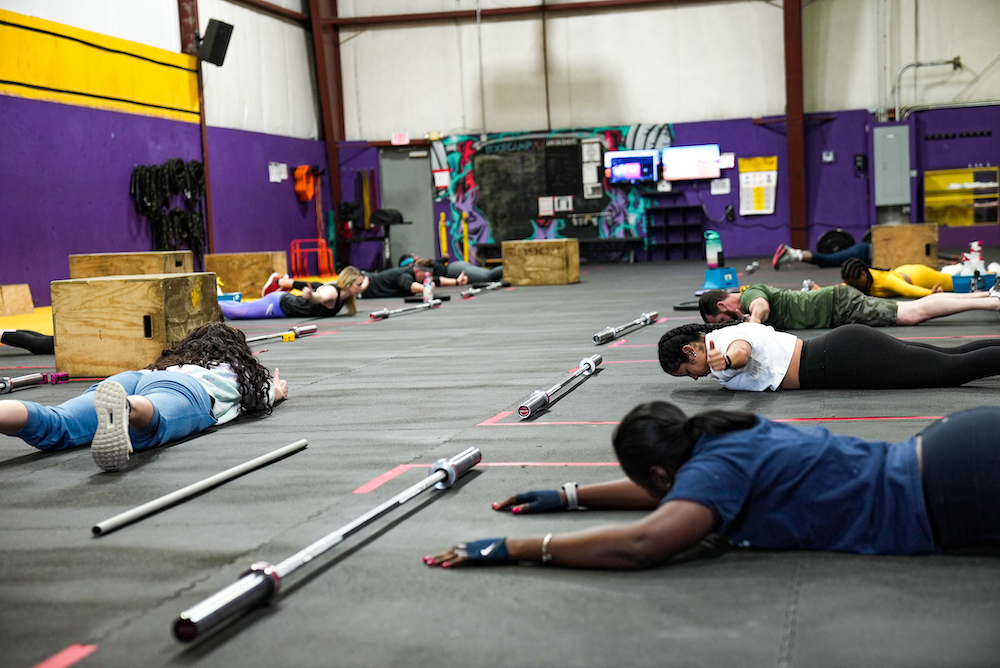 Get Started Today With Our Functional Fitness Classes In Clarksville
Don't miss out on this dynamic training system at Savoy Fitness. Our classes are open to all ages and experience levels and our instructors are dedicated to meeting you where you are and helping you improve each and every day.
Fill out the short form on your screen to learn more about our Functional Fitness training and everything else we have to offer in Clarksville!