Give Us A Call! 270-775-0471
Mocha Latte pre-workout shake recipe
Good morning, Ruby,
I've got a surprisingly good-for-you recipe that's perfect any time you want a little extra "kick" of energy (including before a workout).
How does a mocha iced latte sound? (Answer: delicious.)
Here's why it's surprisingly good for you – and why it's a great pre-workout drink:
Carbs from the banana give your muscles fuel

Protein can help improve your workout performance & recovery.

Caffeine from the coffee gives you energy to boost your performance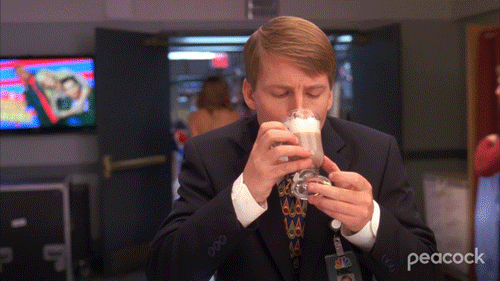 If you're not familiar with protein powder, there are literally hundreds on the market now including whey protein (made from dairy products) to plant-based powders made from hemp, rice, or soy.
TIP: If you drink coffee in the morning, make a little extra and keep it in the fridge to use later in this recipe.
Mocha Iced Protein Latte
(serves 1)
½ cup brewed coffee
½ cup extra creamy unsweetened oat milk
1 scoop of Driven chocolate protein powder
1 medium frozen banana, sliced
Place the coffee, oat milk, and protein powder in a high-speed blender, cover, and blend well. Add the banana and blend until smooth. If you want a thinner consistency, add a little extra oat milk.
Delicious!
I hope you love this recipe as much as I do.
Committed to your Success,
Savoy Fitness
If you're looking for a great-tasting protein powder to use in recipes like this one, you will want to check out our Driven Protein Products. Please email me at william@savoyfitness.com, text 2707230865, or ask a coach.
Address:
(Indiana)
1350 Woerner Avenue
Clarksville, Indiana 47129
P. (270) 775-0471