Give Us A Call! 270-775-0471
Need a gift idea? Open up.
Good morning, Ruby!
Need a few creative and healthy gift ideas?
A few clients asked me for some suggestions, so I figured I'd share them with you, too, in case they're helpful.
If you want even MORE ideas, be sure to download our 2021 Healthy Holiday Gifts Guide! Get it here: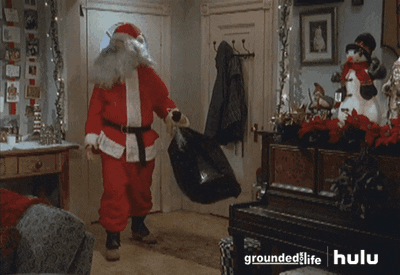 1. Cookbooks (or other books):
What books had the biggest impact on you this year? Share them with your friends and family.
TIP: Make it even more meaningful by including a note about the book and why you chose it for them.
2. Home Fitness Gear:
New fitness toys and gadgets can help make workouts even more fun … plus they make it easier to sneak in a workout if they can't make it to the studio.
Depending on your budget, the sky's the limit with this category! Some top choices: adjustable kettlebells and dumbbells … a good quality jump rope … a suspension trainer … or a personalized yoga mat.
PLUS … you can never go wrong with a soft sweatshirt to slip on after a workout.
3. Healthy Food & Drinks:
Treat your coffee-loving friend to a superfood latte mix … your busy buddy to a free delivery of a food delivery subscription box … or assemble a DIY gift basket of your favorite recipe and all the ingredients.
4. Recovery Tools:
Help them soothe those hard-working muscles with a gift certificate for a massage ... or buy them a massage gun.
Another great idea: a good-quality foam roller or "the stick."
5. Quality coaching/training:
This is the ultimate fitness and wellness gift.
For newcomers, group training can get them started on the right foot, learning the fundamentals from a professional. For anyone looking to improve their fitness, it can help them take their results to the next level with customized programming and coaching.
Savoy Fitness is offering a $50 gift card you can give a friend or family member towards training and memberships!
Just hit reply, drop us a DM, call, or email the first name, last name, email, and phone number of your friend and we'll take care of them asap.
We're here to help you feel great, move better, and crush your goals all year long.
Committed to your Success,
Savoy Fitness
Address:
(Indiana)
1350 Woerner Avenue
Clarksville, Indiana 47129
P. (270) 775-0471