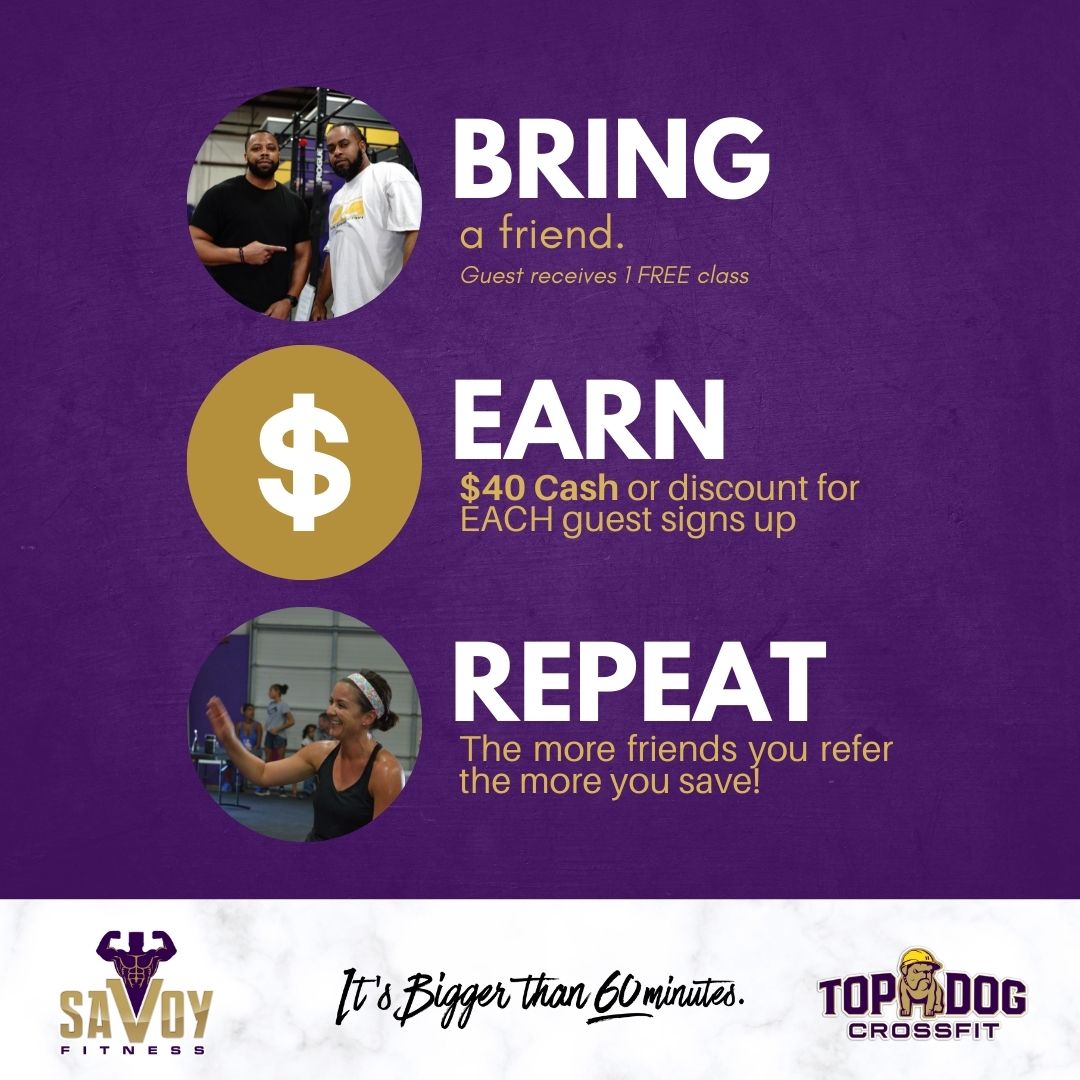 Do you have a friend that you'd like to get started at Savoy Fitness? Would you like to earn some money in the process?
Instead of you trying to sell your friends on the benefits of joining, just share with us their name, email address, and phone number and we'll do all the hard work! We'll give you $40 if they decide to sign up with us. Just that easy! We'll reach out and tell them all the great things you've told us about them. "Emily/John says you're an awesome person and thinks you'd love joining Savoy Fitness. They're so convinced that they want us to set up a FREE Success Session with you so you can get started on your fitness journey.
Submit a name below, or refresh the page and submit a few names. We'll reach out and keep you in the loop on their progress. Thanks!